Taylor Home Inspections LLC
"Knowledge + Experience = Peace of Mind!"
Proudly inspecting homes in all of New Jersey and NYC
New Jersey & New York City
Home Inspections
Drone & Thermal Imaging
Tools Of The Trade
Licensed Home Inspector
SteveN Taylor
Fast & Convenient
Digital Reports
The Knowledge and Experience to Get the Job Done Right
Welcome to Taylor Home Inspections, owned and operated by Steven Taylor. We are dedicated to offering home buyers, sellers, and investors peace of mind throughout their real estate transaction by using our knowledge and experience to their advantage. We have been inspecting homes since 2003, but our knowledge in the industry started back in 1999 with our experience as a union electrician.
We use everything we know about a home to make sure that you leave your inspection with all of your questions answered. You are about to make a huge purchase, and it is important that you have all of the information you need to make that decision wisely. Call us seven days a week to schedule your appointment!

A Thorough Home Inspection Every Time
We never rush our home inspections. In fact, we go into every property prepared to inspect it in exactly the same way we would if our own family was about to move in. Taylor Home Inspections offers a thorough inspection every time, leaving no stone unturned or question unanswered. The damages and defects that we discover during our inspection will be what ends up saving you money on post-purchase repairs.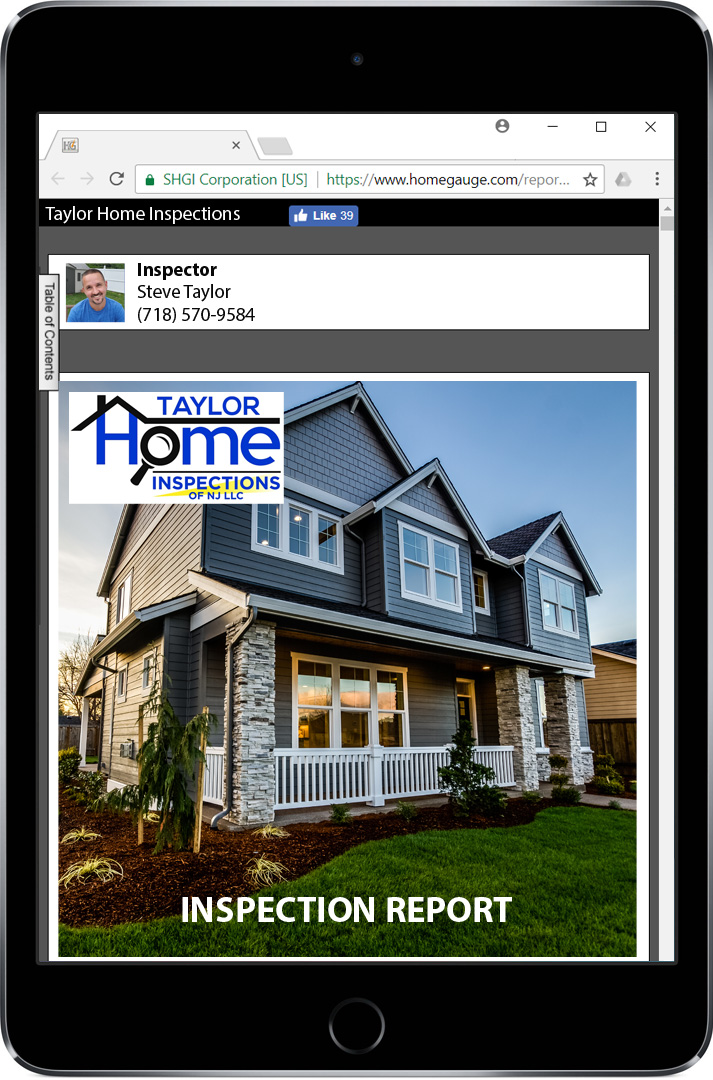 Your Prompt Inspection Report and the Create Request List™ (CRL™) Tool
Our inspection reports are generated using HomeGauge Software and delivered to you by logging in on our website within 24 hours of the inspection. In the report, you will find an easy-to-follow written description of the home's systems and components, along with helpful photographs that expand once you click them.
You will also find an interactive tool called the Create Request List™ (CRL™). With the CRL™, you can build your project list for the home directly from our findings. This will ensure that all parties are on the same page while negotiating repairs. Give us a call any time after receiving your report with more questions!
Taylor Home Inspections, LLC
Contact Taylor Home Inspections LLC today to schedule a thorough home inspection in New Jersey or NYC.
Ask about our discounts for active military, veterans, and repeat business.